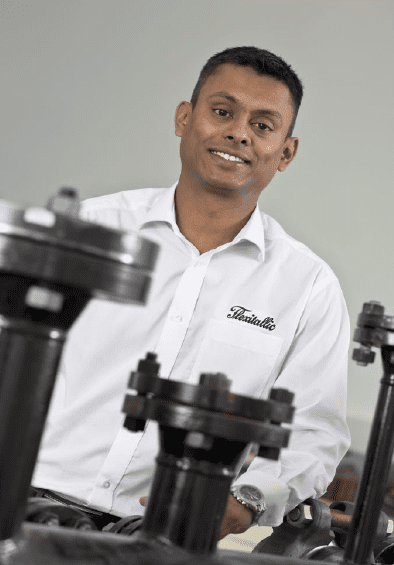 Tuesday 25th October 2022, Start Time: 18:00 (UK Time)
Location: Via Zoom Meeting
Zoom Registration link for virtual attendees:
https://us06web.zoom.us/webinar/register/WN_nn3v0vEpRImxBZnLT2AUkQ
Stating – ICorr Member or Non-Member
Event is Free of Charge to attend.
Subject: Flange Face Corrosion in seawater and hydrocarbon environments related to gasket material selection.
Speaker: Vinay Tripurana, Applications Engineering, Manager – Flexitallic UK Ltd
Event Programme:
17:55 – 18:00 Webinar Login / Set-Up.
18:00 – 18:15 AGM ICorr Aberdeen
18:15 – 18:55 Technical Presentation
18:55 – 19.05 Q&A Session
19:05 – 19.10 Closing Remarks ICorr.
About the Speaker:
Vinay Tripurana oversees the Flexitallic UK Applications Engineering Team which provides comprehensive technical support and training to our global customer base and helps in strengthening Flexitallic's position as a leading supplier of sealing products and engineering excellence. Vinay is a Chartered Mechanical Engineer with Masters' degree in Manufacturing Systems and has several years' experience in providing engineered solutions to a wide range of industries including automotive, fabrication and sealing technology.