Corrosion Engineering Division (CED)
An informal forum for the exchange of ideas and information pertaining to Corrosion Engineering issues
Become part of the CED
The purpose of the Corrosion Engineering Division is to provide an informal forum for the exchange of ideas and information pertaining to Corrosion Engineering issues. More specifically the benefits of the CED to its members include:
a forum to facilitate the exchange of information and experience.
a mechanism for members to jointly prepare documents that are of immediate and practical use to them in their field of activity (e.g. codes of practice, guidelines for processes and techniques, input to standards bodies, etc.). Documents produced by the working groups will be downloadable through the ICorr website for a small fee.
a means of liaising with communicating with the working parties of international organisations (e.g. EFC, NACE working parties) and reducing the expense of travelling abroad to attend meetings.
The activities will be driven by the needs of the members, who can be drawn from across the spectrum of member organisations (i.e. industry, academia, research organisations, etc.).
A number of working groups are in operation under the chairmanship of a nominated person. Nick Smart (Serco Technical Consulting Services) is the Chair of the Corrosion Engineering Division and reports on activities to the Council of the Institute; Douglas Mills is the coordinator for the CED and its working groups. The current working groups are:
Cathodic protection (chair Ross Fielding) –  Nuclear (chair Nick Smart) Coatings – (chair David Horrocks) Oilfield chemicals (chair Alistair Seton) – Water treatment (chair Pam Simpson) – Corrosion in Concrete (chair Chris Atkins)
Other groups could be started if there is sufficient support from the members. It is anticipated that the working groups will operate both through holding topical meetings and through electronic media, making use of the Institute's website. The chairs of the individual working groups will liaise with the corresponding working groups in international bodies such as EFC, NACE, WCO, ASTM, etc. The CED activities will aim to be complementary to the activities of these other bodies rather than competing.
Minutes of Meetings
Minutes of CED meetings will be available for download in the members area. Please note that these minutes are only available to ICorr members and you will need to be logged into the members area to download the minutes.
Contact Details
| | | | | |
| --- | --- | --- | --- | --- |
| Working Group | Group Chair | Organisation | E-mail | Telephone |
| Cathodic Protection | Ross Fielding | Impalloy | rfielding@impalloy.co.uk |   |
| Nuclear | Nick Smart | Amec Foster Wheeler | nick.smart@amecfw.com | 01635 280385 |
| Coatings | David Horrocks  | BAM Nuttall | david.horrocks@bamnuttall.co.uk | 01276 63484 |
| Oil-field Chemicals & Corrosion | Alistair Seton |  JAS Consulting (UK) | jasconsultinguk@icloud.com | 01224 790369 |
| Water Treatment | Pam Simpson | Whitewater Technologies | white.water@yescomputers.co.uk | 01384 441851 |
| Corrosion in Concrete | Chris Atkins | Mott MacDonald | chris.atkins@mottmac.com | 0161 9264156 |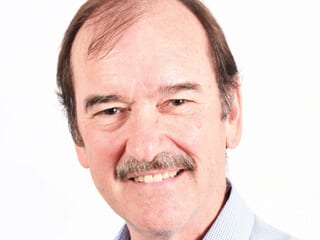 This year's Paul McIntyre award is going to Steve Paterson, and he will be presented with this at the up-coming Electrochem 2019 Conference being held at Strathclyde University, Glasgow. Steve Paterson obtained a B.Sc and Ph.D in metallurgy from Imperial College,...
read more