Do you want to become a Chartered Scientist?
A single chartered mark for all scientists, recognising high levels of professionalism and competence in science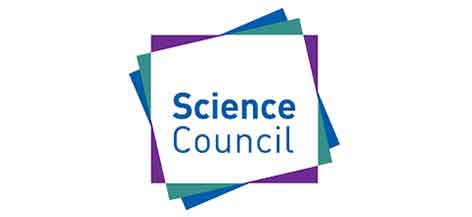 About Chartered Scientist
CSci represents a single chartered mark for all scientists, recognising high levels of professionalism and competence in science. There are currently over 13,000 Chartered Scientists working in a vast array of settings and across all scientific and related sectors.
How to Apply
The Institute of Corrosion has been awarded Licensed Body Status by the Science Council, therefore any professional members of the Institute can apply for Chartership.
Details of the Chartered Scientist Award are available via https://sciencecouncil.org/scientists-science-technicians/which-professional-award-is-right-for-me/csci/ and applications should be made through the Science Council website.
 
Why?
Being chartered is the mark of professional recognition. Being a Chartered Scientist allows all scientists working at the full professional level to be recognised on an equal footing.
It gives an assurance of current competence through mandatory revalidation and encapsulates the interdisciplinary nature of science in the 21st Century.
By benchmarking professional scientists at the same high level, CSci aims to re-engage public trust and confidence in science and scientists.
Who?
All those working in the practice, application, advancement or teaching of science can become CSci with the appropriate combination of qualifications and experience.
Chartered Scientists work in an ever growing diversity of settings, from food science to environmental waste management, health psychology to nuclear physics, and mathematical modelling to chemical engineering.
What?
Applicants must demonstrate various competencies including the ability to deal with complex issues and communicate their conclusions to a range of audiences.
They show originality in problem solving and substantial autonomy in planning and implementing tasks.
Through a commitment to continuing professional development, Chartered Scientists will continue to advance their knowledge, understanding and competence throughout their career.

Continued

Professional Development (CPD) for Chartered Scientists
CPD comprises learning activities that you undertake to gain knowledge and experience in order to help you in your professional career as a corrosion scientist. Thus, CPD is additional to the normal duties of your day-to-day employment. For example, training days, professional mentoring of colleagues or others, attendance at conferences, etc. are clearly CPD activities.
The Science Council requires that individuals registered as a Chartered Scientist demonstrate their commitment to CPD throughout their career.
ICorr satisfies this requirement on behalf of the Science Council by requiring all CSci members to complete an annual CPD return.