Join the largest community of Corrosion Scientists and Engineers in the UK, access all the skills and opportunities you need to develop your career.
Discover the range of benefits ICorr members enjoy from free networking events to professional development.
Find businesses and organisations that support and are affiliated with the Institute using our handy search tools.
Training & Qualifications
We offer a range of courses and qualifications to help you develop the latest practical skills and thinking.
CPD comprises learning activities that you undertake to gain knowledge and experience in order to help you in your professional career as a corrosion scientist or engineer.
CEOCOR 2018
International Congress and Technical Exhibition
Crown Plaza Hotel
Stratford-upon-Avon
United Kingdom
15-18th May 2018
Registration will open in November 2017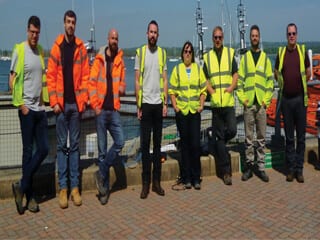 There are some exciting developments in the world of training coming up. The "fundamentals of corrosion" course that fills the gap for people wishing to upgrade to professional membership, but lacking in formal corrosion training, is now in place. In addition ISO...
read more