Useful Websites and Links
Reference and instructional links below for information dealing with corrosion, including links for training and education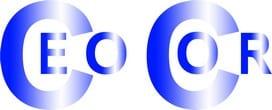 CEOCOR
An International scientific, non-profit association for the study of corrosion and prevention of corrosion in pipes and pipeline systems, drinking and waste water, gas and oil.
A forum for high level technical exchange with an annual Congress and Working Parties that meet twice a year. Members are from most of Europe plus some non-European participation.
The Institute of Corrosion is an 'Adherent Member' and has a place on the Board. The 2018 Congress was hosted by ICorr in Stratford upon Avon.

Corrosion Prevention Association
The Corrosion Prevention Association is a non-profit trade association representing consultants, contractors and manufacturers working in the field of corrosion prevention of steel in concrete and masonry. The CPA produces guidance notes and pre-standards related to methods of corrosion prevention and protection for steel in concrete and masonry. Techniques include cathodic protection (both impressed current and galvanic), realkalisation, chloride extraction and corrosion inhibitors.
Many members are also Members or Sustaining Members of the Institute of Corrosion. The CPA and ICorr work together in the delivery of the ICorr Training and Certification Scheme for Cathodic Protection Technicians in the sector of steel in concrete, in accordance with BS EN 15257.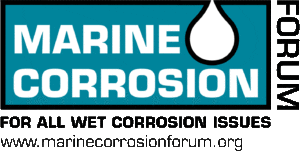 Marine Corrosion Forum (MCF)
The Marine Corrosion Forum is a non-profit association for the exchange of technical knowledge on material and wet corrosion matters relevant to the marine, offshore and related industries. Its aim is to advance the practical, technical and scientific understanding of marine corrosion. It is UK based and meets 4 times per year, typically in London, Aberdeen and the Midlands. Its meetings are open to members and guests interested in membership.
Many members are also Members of the Institute of Corrosion. The MCF and ICorr are cooperating in efforts to bring new entrants into materials and corrosion engineering.

National Physical Laboratory (UK)
The National Corrosion Service (NCS) provides a Gateway to Expertise on many aspects of materials degradation.
Because of its major impact on the economy, corrosion continues to figure prominently in the remit of this service.
A wide range of NCS products and services, as well as publications, including the very popular Corrosion Guides, is available.
Advice can now be obtained from the experts at NPL, and other sources, on problems resulting from a wide range of deterioration mechanisms, including the effects of wear, fatigue and high temperature exposure, and other processes specific to polymers, composites and ceramics. Click here for a list of contacts and services that cover a variety of requirements.