Sources of Information
Reference and instructional links below for various information dealing with corrosion, including links for training and education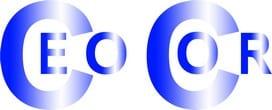 CEOCOR
An International scientific, non-profit association for the study of corrosion and prevention of corrosion in pipes and pipeline systems; drinking and waste water, gas and oil.
A forum for high level technical exchange with an annual Congress and Working Parties that meet twice a year. Members are from most of Europe plus some non-European participation.
The Institute of Corrosion are 'Adherent' Members and have a place on the Board. The 2018 Congress will be in Stratford upon Avon.

Corrosion Prevention Association
Corrosion Prevention Association is a non-profit trade association representing consultants, contractors and manufacturers working in the field of corrosion prevention of steel in concrete and masonry. The CPA produces guidance notes and pre-standards related to methods of corrosion prevention and protection for steel in concrete and masonry. Techniques include cathodic protection (both impressed current and galvanic), realkalisation, chloride extraction and corrosion inhibitors.
Many members are also Members or Sustaining Members of the Institute of Corrosion. The CPA and ICorr work together in the delivery of the ICorr Training and Certification Scheme for Cathodic Protection Technicians in the sector of steel in concrete, in accordance with BS EN 15257.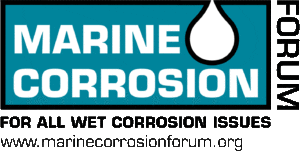 Marine Corrosion Forum (MCF)
Marine Corrosion Forum is a non-profit association for the exchange of technical knowledge on material and wet corrosion matters relevant to the marine, offshore and related industries. Its aim is to advance the practical, technical and scientific understanding of marine corrosion. It is UK based and meets 4 times per year, typically in London, Aberdeen and the Midlands. Its meetings are open to members and guests interested in membership.
Many members are also Members of the Institute of Corrosion. The MCF and ICorr are cooperating in efforts to bring new entrants into materials and corrosion engineering.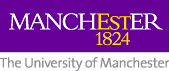 The University of Manchester
"The Corrosion & Protection Centre (CPC) is one of the oldest Research Centres within Europe dealing exclusively with corrosion science and engineering. Today it continues to host the first postgraduate course in Corrosion Control Engineering, of its kind within the UK.
"We are proud that many of the Corrosion Scientists and Engineers, employed worldwide, have their educational roots from the Manchester CPC. We are equally proud of the long standing relationship we have with industry, as reflected by the significant funding that continues to support both fundamental and applied research."
Robert Akid, BP/RAEng Professor of Corrosion and Materials.

UK National Physical Laboratory
The National Corrosion Service (NCS) provides a Gateway to Expertise on many aspects of materials degradation.
Because of its major impact on the economy, corrosion continues to figure prominently in the remit of this service.
A wide range of NCS products and services, as well as publications, including the very popular Corrosion Guides, is available.
Advice can now be obtained from the experts at NPL, and other sources, on problems resulting from a wide range of deterioration mechanisms, including the effects of wear, fatigue and high temperature exposure, and other processes specific to polymers, composites and ceramics. Click here for a list of contacts and services that cover a variety of requirements.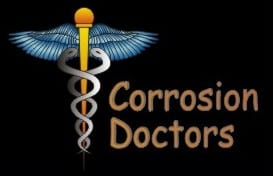 Corrosion Doctors
.Many are surprised when they learn that there are many ways to prevent and control this natural force. The Corrosion Doctors' visitors are also surprised when they learn that these corrosion processes may also be happening inside their own body!! However, the topics covered in the many pages of the Web site go much beyond metallic corrosion because … what is corrosion after all?

Corrodere is the most advanced and innovative method of education and training for the surface treatment and coatings industry.
The training programme has been developed with industry experts to provide a comprehensive package of modules that are available to ensure the user gains an insight into basic corrosion, methods of surface treatment and application of protective coatings.
Text books on Corrosion/Corrosion Prevention
The Institute of Corrosion now have publications available for you to acquire Free of Charge upon requests, but postage will be charged of £5/edition within the UK. Some of the publication are quite old and may be out of print but it would be useful for research purposes etc.
The List of Corrosion and Corrosion Related Science and Technology book available are as follow;
Title
Author
Publisher
ISBN No./ Other
Date
Corrosion Volumes 1 and 2
L L Shrier
George Newnes
–
1965
Corrosion Guide 2nd Edition
Erich Rabald
USA
Library of Congress Catalogue No. 67-19853

1968

Rare bookWell used condition

Corrosion & Control 2nd edition

Introduction to Corrosion Science and Engineering

H H Uhlig

USA

0-471-85941-299-7

1971

Corrosion and Protection of Metals
4 papers Institute of Metals
Iliffe Press
 
1964
Corrosion Engineering
Fontana and Greene
McGraw Hill
Library of Congress Catalogue No. 67-19901 21460
1967
An Engineers Approach to Corrosion
C.F.Trigg
Pitman and Sons Ltd.
 
1952
Protective Painting of Iron and Steel Structures 1st and 2nd Editions
Fancutt and Hudson
Chapman and Hall
 

1957

1968

 
 
 
 
 
Basic Corrosion Technology for Scientists and Engineers 2nd Edition
Einar Mattsson
Institute of Materials
 
1995
Handbook of Stainless Steels
Peckner and Bernstein
 
0-07-049147-X
1977

Stainless Iron and Steel Volumes 1 and 2

3rd Editions

J H G Moneypenny
 
 

1951

1954

Steels Metallurgy and Applications
D T Llewellyn
Butterworth- Heinemann
0-7506 1090 5
1992
Dewpoint Corrosion
D R Holmes (ed)

Ellis Horwood

(ICST)

0-85312-839-1
1986
Corrosion in Packaging

Northampton

Polytechnic

The Packaging and Allied Trades RA

Institute of Packaging

–

1954

Phosphating and Metal pre Treatment

A Guide to Modern Processes and Practice

D B Freeman

–

0-85941-299-7

1986

SIS 05 59 00 Pictorial Surface Preparation Standards for Painting No1

Swedish

Korrosioninstitute

SSPC
 
1967
 
 
 
 
 
BS CP 2008 Protective Coating of Iron and Steel Structures from Corrosion
BSI
BSI

1966
BS 5493 Code of Practice for Protective Coating of Iron and Steel Structures against Corrosion
BSI
BSI

1977
Zinc Its Corrosion Resistance

Zinc Development

Association

ZDA
 
1971

Paint Film Defects Their Causes and Cure

2nd Edition

Manfred Hess
 
 
1965
Handbook of the British Wire Process of Metal Spraying  (1st Ed.)
Metallization
Metallization

1945
Design Guide for Fabricated Assembly and Erection of Hollow Steel Structures

TUV-Verlag
3-8249-0443-8
1998
 
 
 
 
 
Industrial Coating Training Manual

Corrodere

Corrodere
 
200?
Fitz Atlas of Coating Defects
 
 
 
200?
 
 
 
 
 
MaCaws Pipeline Defects (Coatings)
 

Yellow Pencil

Marketing Co.

0-95444295-0-8
200?