Corrosion Management Magazine
The leading journal for corrosion control and prevention. Corrosion Management is published bi-monthly and is distributed to subscribers worldwide.
Advertising Information
Detailed below is the range of advertising opportunities available in both Corrosion Management Magazine and on www.icorr.org both media compliment each other with the website offering instant exposure for your products or services on a global platform and the magazine offering a more traditional and established medium.
If you would like to discuss your requirements in greater detail or have any questions please contact our advertising manager:
Telephone: 0114 2730132
Fax: 0114 2700422
Email: jonathan@squareone.co.uk
2017 Features List
To help you target your advertising effectively we have developed a features list.
January/February issue – Testing
March/April Issue – Corrosion of Rebars
May/June Issue — Cp Planning and Monitoring
July/August Issue – Protecting Petrochem Facilities
September/October Issue – Pipeline Field Joints
November/December Issue – Corrosion Science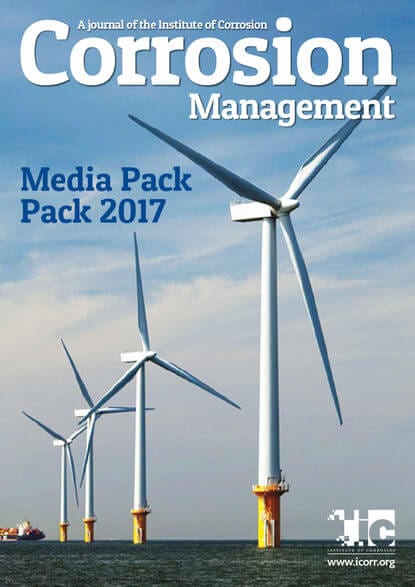 Submit an Article
There are 3 main categories within the magazine which we accept articles for which are as follows:
Institute News
Covers all the business, activities and achievements of the institute.
Technical Article
The main focus of each issue is a technical article covers one area of corrosion science or engineering. Our Technical Editor Brian Goldie approves articles for this section. If you have a technical article which you feel is suitable and would like it publishing in Corrosion Management please send the article to brianpce@aol.com.
Industry News
If your company has a press release which you would like publishing in Corrosion Management this is the section it would appear in. All articles have to be approved by our Technical Editor.
If you have an article you feel would be suitable for any of the above section please send us your copy and images to brianpce@aol.com.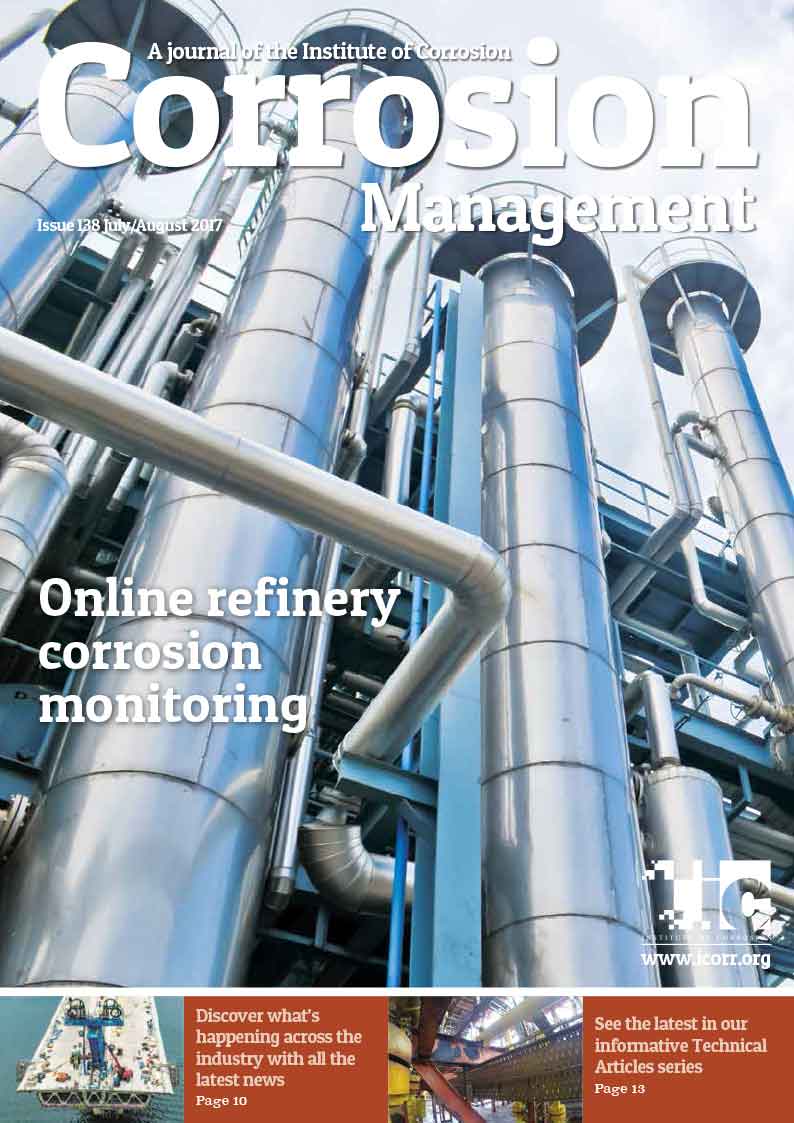 Magazine Archive
The previous edition of Corrosion Management is available for download below. Back issues of the magazine are available to members only. The download is a pdf and you will require acrobat reader to view it.
For information on how to become a member and gain access to the members area of this site please visit the membership section.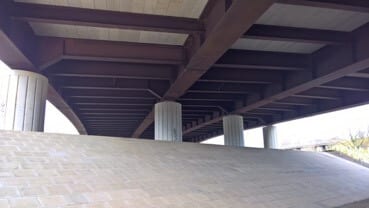 Applying Lean Manufacturing to Corrosion Protection Processes Lucia Fullalove – MSc, BSc, FICorr – Highways England - Lean Practitioner Dr Algan Tezel – PhD Lecturer - Huddersfield University Defects and failure of assets during service may often be traced back to...
read more