Corrosion Management Magazine
The leading journal for corrosion control and prevention, Corrosion Management is published bi-monthly and is distributed to subscribers worldwide
Advertising Information
A range of advertising opportunities is available in both Corrosion Management Magazine and on our website. Both media complement each other with the website offering instant exposure for your products or services on a global platform and the magazine offering a more traditional and established medium.
If you would like to discuss your requirements in greater detail or have any questions please contact our advertising manager:
Jonathan Phillips
Telephone: +44 (0) 114 2730132
Email: jonathan@squareone.co.uk
2020 Features List
To help you target your advertising effectively we have developed a features list.
January/February Issue – Pipelines
March/April Issue – Testing / Corrosion Mechanisms
May/June Issue – CP Planning and Monitoring
July/August Issue – Petrochem
September/October Issue – Bridges
November/December Issue – Oil and Gas
Submit an Article
There are 3 main categories within the magazine for which articles are accepted:
Institute News
Institute News
This covers all the business, activities and achievements of the Institute. If you feel you have an article which would be suitable for this section, please send the copy and any photos, to the editor at the address below. The specification for photographs is also given below.
Technical Articles
Technical Articles
Each issue normally contains two technical articles focussed on one aspect of corrosion science or technology and the themes covered in each issue can be found in the magazine media pack (www.icorr.org/publications). These articles must describe original, unpublished work. They should not be commercially orientated, and should present an unbiased view of the technology. The average length should be between 2,000 and 2,500 words, and can include tables, graphs, figures and photographs to help explain the content. This equates to about 3-4 magazine pages. The specification for photographs and figures etc. is given below. The preferred file format is Microsoft Word.
There is the possibility of publishing longer, more detailed, articles on the website. If you have a technical article which you feel is suitable for publication in Corrosion Management, please send it to the editor at the address below.
Industry/Company News
Industry/Company News
These sections cover general information about the industry/projects/people/new products. If you have an article which you believe would be suitable for one of these categories, please send the copy and any image(s) to the editor.
All articles submitted are subject to verification and editing to the magazine standards. If you have any questions about submitting an article, please contact the editor.
Photo/figure specification
File formats accepted, EPS, TIFF, JPEG, sent as separate files.
Greyscale or colour images, minimum 300 dpi
Line art (bitmap) images/figures, minimum 1,000 dpi
Contact: Brian Goldie, Editor: brianpce@aol.com
Magazine Archive
The previous edition of Corrosion Management is available for download below. Back issues of the magazine are available to members only. The download is a pdf and you will require Adobe Acrobat Reader to view it.
For information on how to become a member and gain access to the Members Area of this site please visit the Membership section.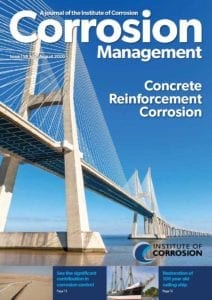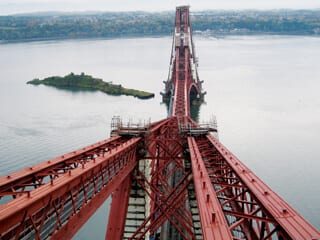 Rob Allan, Emre Karapinar, Malcolm Morris, Neil Wilds and Sarah Vasey, Sherwin-Williams Protective & Marine Coatings. Glass Flake Epoxy (GFE) technology has been a main stay of the Oil &Gas (O&G) offshore market for many years, particularly for highly...
read more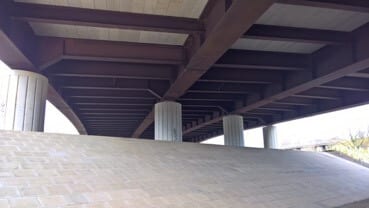 Applying Lean Manufacturing to Corrosion Protection Processes Lucia Fullalove – MSc, BSc, FICorr – Highways England - Lean Practitioner Dr Algan Tezel – PhD Lecturer - Huddersfield University Defects and failure of assets during service may often be traced back to...
read more