Structure Of ICorr
The Institute of Corrosion is a Registered Charity and run by volunteers from the Industry.
The business of The Institute of Corrosion is steered by The Council and governed by the Trustees. The Council is chaired by the President of the Institute of Corrosion and supported by the Immediate Past President and The Past President giving the officers 9 years' service to ensure continuity.  The President is elected by The Council and ratified by The Trustees.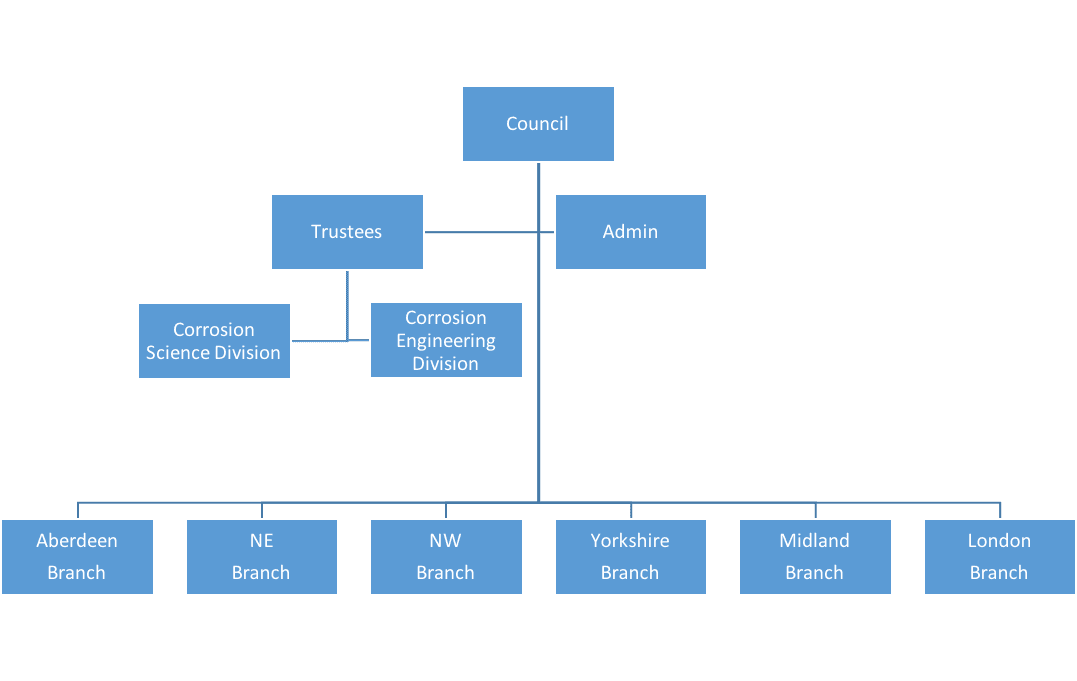 Council Members
The trustees and council members listed in the current draft Trustees Report for 2016/2017 is as follows:
Trustees/Directors
President:  Sarah Vasey
Vice-President:  Gareth Hinds
Immediate Past President:  John Fletcher
Honorary Treasurer:  Tony Collins
Honorary Secretary:  Jane Lomas
Chair PDTC (Professional Development & Training Committee):  Chris Atkins
Chair PAC:  Paul Lambert
Chair CSD (Corrosion Science Division):  Julian Wharton
Chair CED (Corrosion Engineering Division):  Nick Smart
Chair Young ICorr:  Chris Bridge
Chair Aberdeen branch; Yunnan Gao
Chair Midlands branch: Tevor Box
Chair London branch: David Mobbs
Chair North East branch: Neil Wilds
Chair North West branch: Paul Russell
Chair Yorkshire branch: Richard Green
Technical Editor Corrosion Management: Brian Goldie
Co-Opted Council Members: 
MD Correx: Steve Barke
CAB & ISO 9001 Quality representative:  Dave Harvey
Science Council Liaison:  Brenda Peters
EFC Representative:  D. Harrop
Governance specialist:  Bob Crundwell
President CEOCORR & Chair CPGB sub-committee:
Brian Wyatt
Bill Cox
Richard Edwards
Trevor Osborne
George Winning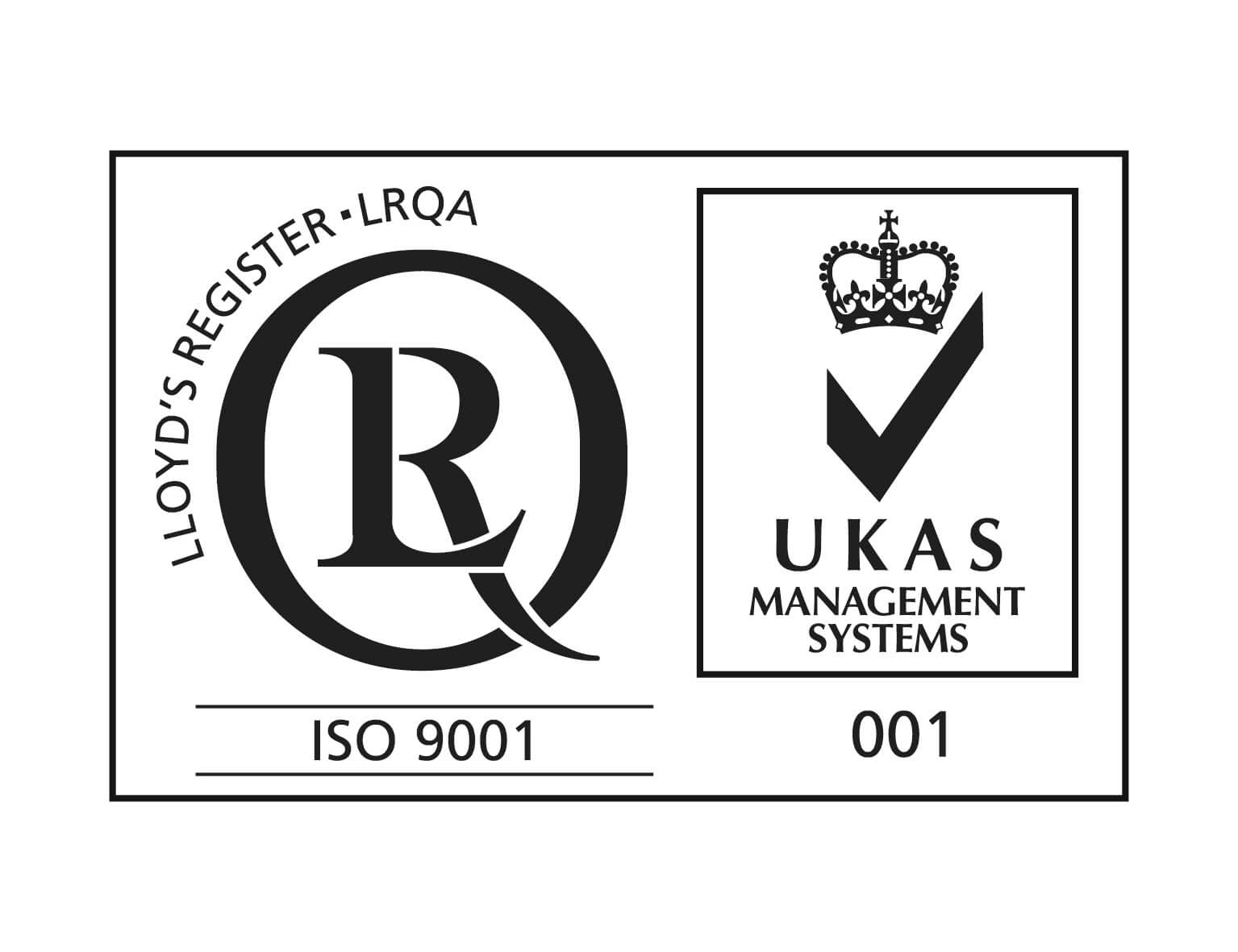 ISO 9001 and Quality Assurance
I am pleased to announce that ICorr and Correx has achieved certification to ISO 9001: 2015 for our Quality Management Systems. LRQA was engaged to carry out this certification and audited the company in May 2017.
The scope of the ICorr and Correx Quality Management System is the Management of the Industrial Coatings Applicator Training Scheme, in addition to enhancing the operation of the scheme it is also a requirement of Highways England that schemes approved for the Training and Certification of Personnel Engaged in Industrial Coatings Application for National Highway Sector Scheme 19A (NHSS 19A) are approved to ISO 9001.
Click on this link to download the Quality Policy.