Conferences & Events
Here you will find the latest events and conferences.

ICorr Aberdeen Corrosion Awareness Day Tuesday 27th August 2019
August 27, 2019 @ 9:00 am

-

8:30 pm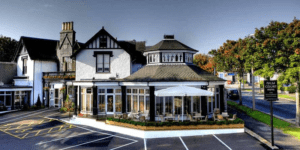 ICorr Aberdeen Corrosion Awareness Day
Venue Details:  Palm Court Hotel, 81 Seafield Road, Aberdeen AB15 7YX
09:00: Induction.  09:30: Event Starts.  PPE is not required 
Our 1 Day Course scheduled for 27th August 2019, has 2 main purposes:
To assist the development of those unfamiliar with Corrosion Prevention Issues.
To raise funds for ICorr to maintain its ongoing Education Programmes and Events.
ROSEN have kindly agreed to be our CAD Key Sponsor. ROSEN's products and services support all the critical aspects of the integrity management process, and they hold a firm position as the knowledge hub for the inspection and analysis of oil and gas assets, built up working for operators large and small all over the world. A wonderful training opportunity but we will need to limit numbers to 50 max.
The Full Agenda for the Event is as follows: Please arrive promptly.
Places are very limited. Please ensure that if you reserve a place that you do attend.
CPD Certification will be available to Attendees.
2019 ICorr / ROSEN Corrosion Awareness Day – 'What's Bugging You? – How Clean is Your Pipe?' – Tuesday 27th August 2019, Aberdeen, UK
A full-day workshop, comprising of a number of lectures / presentations focusing on microbiologically influenced corrosion (MIC) in pipeline systems. The objective of the workshop is to improve understanding of the MIC process, detection of microbiological activity in pipeline systems and management of MIC in the oil and gas industry.
FINAL CAD PROGRAMME
0900 – 0930         Arrival Tea, Coffee and Breakfast Rolls
0930 – 0945 Introduction to ICorr Aberdeen / ABZ Corrosion Awareness Programme (ICorr Chair).
0945 – 1030 Presentation 1 (Carol Devine) – My Life in MIC.
1030 – 1045         Tea, Coffee and Shortbread
1045 – 1130 Presentation 2 (Shell – Mabel Ntim) – MIC Experience from a Global                  Operator.
1130 – 1230 Presentation 3 (DTI – Laura Tiano) – Sampling, Analysis and Monitoring of           Pipelines for MIC.
1230 – 1330         Hot Main Buffet Lunch
1330 – 1415 Presentation 4 (ROSEN – Steven Loftus) – Modelling of Pipeline Susceptibility        to MIC.
1415 – 1500 Presentation 5 (DTI – Lone Tang) – Chemical Management of Pipeline MIC: Strategies for Improved Mitigation.
1500 – 1515         Tea, Coffee and Shortbread
1515 – 1600 Presentation 6 (ROSEN – Daniel Sandana) – Inspecting for MIC.
1600 – 1645 Presentation 7 (ROSEN – Ian Laing) – Cleaning and Mitigation for MIC.
1645 – 1650 Presentation of Certificates of Appreciation to Speakers.
1650 – 1700 End of Day Round-up / Close-out / Issue of CPD's.
Should You Wish To Attend This Event……Please Apply Promptly: Admin@icorr.org
Delegate price: £100 + VAT  and Places are Limited.
To register please download and fill this form below.
ICorr Aberdeen CAD 2019 Delegate Registration Form
EVENING PROGRAMME (Free to attend)
It is appreciated that not everyone may be able to attend the CAD programme, therefore ROSEN and ICorr would like to extend the event into the evening (from 1830 onwards). The Evening Programme will consist of the following:
1830   Synopsis of the CAD programme delivered earlier in the day
1930   Grab a beer token and slice of pizza
2015   R.I.S.T. (ROSEN Integrity Surgical Team) – panel of ROSEN Principal consultants will answer any questions relating to integrity concerns
Optional: ILI discussion / presentation on ILI technologies; FIPS discussion / presentation on cleaning technologies
Accommodation: For room bookings, the Palm Court Hotel have advised that 'delegates can go online https://palmcourthotel.co.uk/ to book. Please use the code CE4, to receive 15% off your booking'
Please download copy of the event by click the link below: