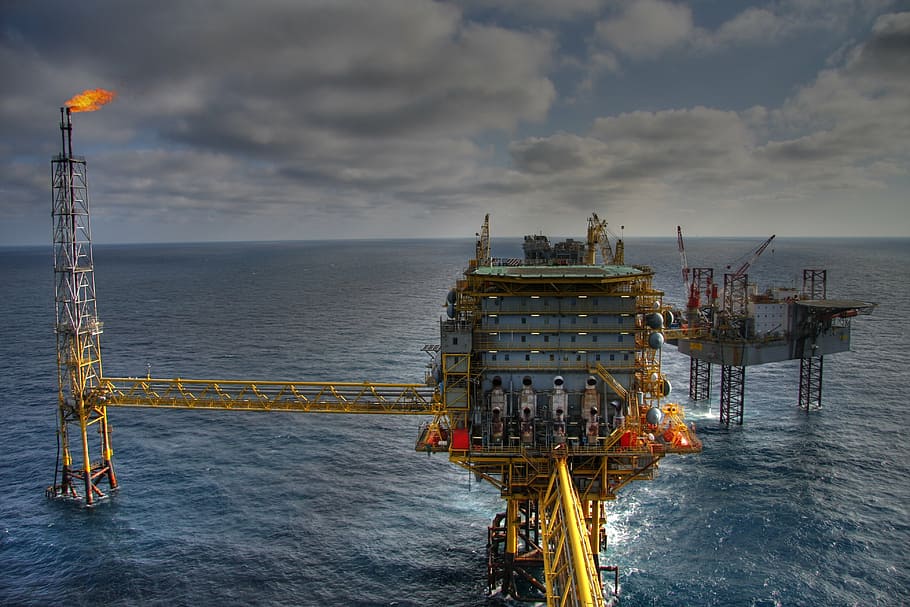 We Asked the Questions You Want Answered
A passive fire protection (PFP) course is critical for asset integrity and health and safety of employees. Poorly applied PFP systems put at risk both, as well as adding huge costs to the industry when rectification must be executed.
The Institute of Corrosion has been working with PFPNet to address these issues. The outcome is the Fire Protection Coatings Inspector Training Programme, led by the evolution of needs within the oil and gas industry.
Together with PFPNet, we've spoken to many industry experts, including:
Shivas Lindsay, Fixed Gas Platforms Process Safety Lead & Technical Authority, Woodside Energy
Bill Hedges, Chief Engineer, Materials & Integrity Management, BP
Sebastien Viale, Paint and Insulation Group Leader at Technip Energies
David Stowers, Associate Consultant at PFP Specialists
Gautam Arya, Managing Director at Muehlhan Middle East Holding Limited
Sarah Vasey, Global Project Director at Sherwin-Williams
David Mobbs, Business Development Manager at Corrosion Integrity Management Ltd
Gareth Hinds, President of the Institute of Corrosion
Simone Thurlbeck, Visiting Professor, University of Manchester and Director at PFPNet
John Dunk, Director of PFPNet and Passive Fire Protection Specialists
Why do we need this PFP course?
"The PFP market over the past 10 years has become much more competitive," says Bill Hedges. Though he says that more suppliers entering the market is a good thing, he adds, "This also means that they're not able to provide the inspectors we need at our facilities when the PFP has been applied."
"It's become evident that the quality standards associated with PFP installation have become quite poor over the recent years," says John Dunk. "Therefore, having a qualified inspector to inspect the installation becomes very much more important."
What are the consequences of poorly applied PFP?
Poor installation of PFP systems can have extreme consequences. The financial cost of poorly applied PFP can be colossal, and PFP is critical for health and safety and asset integrity.
"If passive fire protection has been badly applied, it means that we don't know how it would act in a fire. Therefore, the safety of personnel and facilities could be undermined," says Shivas Lindsay.
"It could also lead to corrosion under the passive fire protection, which is a problem," says Bill. "If we need to repair it, it's very expensive. We estimate it can cost anywhere between 10 to 100 times the original cost if we have to go back and repair."
Why are current inspection regimes missing PFP installation defects?
The need for an upgrade in PFP inspection competency across the entire industry is highlighted by many of the experts we have spoken to.
"The main reason we miss defects is because we don't have enough experienced inspectors to find them," continues Bill. "We find this to be especially true in more remote parts of the world, where we're constructing many of our facilities these days."
Simon Thurlbeck remarks, "In my experience of inspecting lots of PFP systems over the last 20 or 30 years, I've found many errors and mistakes in the way things have been done."
"Some people have the misconception that passive fire protection is just like regular paint – even the paint you might apply in your own house," says Bill. "That's far from the truth."
Improving PFP inspector competence
"There's a clear gap in the market in passive fire protection. We're looking to raise the bar and support industry to set higher standards for people who are qualified to inspect work on passive fire protection systems and sign off work on passive fire protection systems," says Gareth Hinds.
Introducing the Fire Protection Coatings Inspector Training Programme
The comments from these experts give a flavour of the desire within the industry for a huge upgrade in the training and competency of PFP inspection. Which is why the Institute of Corrosion (ICorr) and PFPNet have developed a market-leading Fire Protection Coatings Inspector Training Programme specifically aimed at the training of inspectors who inspect installation of hydrocarbon passive fire protection coating materials.
"We've really tried to write the course in a way that people are going to absorb it and enjoy it," says Sarah Vasey.
"The main purpose of this course is to properly qualify inspectors of hydrocarbon passive fire protection coatings used to resist hydrocarbon fires," says David Stowers. "It's not a fire engineering course, but we do start with an overview of the effects of fires on plants and structures – and, hence, the need for PFP."
The course isn't a PFP application course, either, but it does look in detail at the application and quality control requirements of the most widely used hydrocarbon PFP materials. The course also covers installation issues that influence how well PFP will withstand operational and environmental demands.
"At the end of the course," says Simon, "there's quite a detailed examination that covers all the course materials that participants have heard over the previous few days."
"Then there is a peer review," says Sarah, who is excited by the panel of people who will be conducting it. "People in the industry who we look up to," she says.
Sebastien sums up the real-world benefits of this training when he says, "It's great to have people like PFPNet putting together a course that will improve the knowledge of inspectors. For me, this is improving safety."
Who should attend the course?
"The people who will benefit from this course in the first instance are those inspectors who are currently practising PFP inspection on major projects," says David Mobbs.
"We're looking for those who have a minimum Level 1 Paint Inspector course. We would like to have seen them work in the PFP industry for a minimum of three years," confirms Sarah.
In addition to these early-stage course participants, John Dunk says, "the course could also be of interest to engineers or other parties who just want to understand passive fire protection and its installation."
Those who will benefit from this course include:
Owner-operators who will need to build the course into specification, to ensure that PFP is fully considered and that the design and application of PFP meets improving standards and industry best practice;
Fabricators and applicators who will need to have their inspectors competently trained, demonstrating that they are committed to maintaining improved standards of application and inspection; and
Inspection houses who will need to have trained inspectors ready to meet the market requirement.
In summary
Developed by highly experienced industry experts – people who really understand the needs of the industry – this course will raise the competence of persons responsible for inspecting and signing off on the quality of installation of such systems, covering epoxy intumescent and cementitious PFP systems in the hydrocarbon industries.
With the need for improved PFP inspection, there is a career path for people in this discipline. This comprehensive Fire Protection Coatings Inspector Training Programme will be the springboard for all those who want to develop their career in this area.
We cover the course content in more detail in our article 'PFP Course for Inspectors – Finally, Training That Meets Industry Needs'.
For more information, contact either John Dunk at PFPNet or David Mobbs at ICorr.