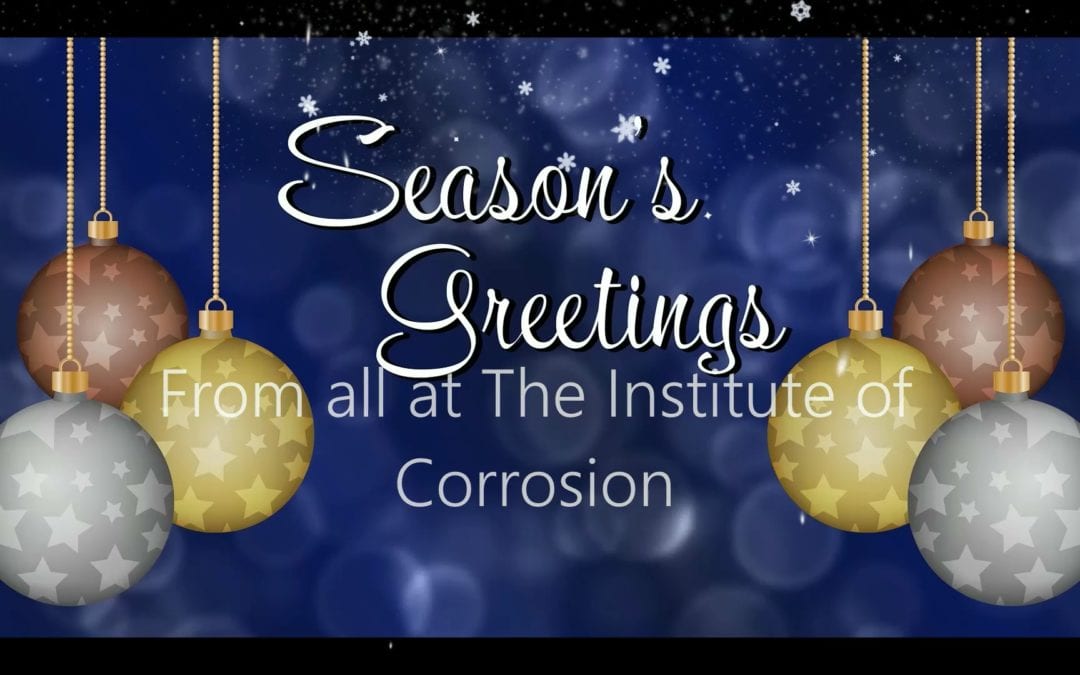 ICorr President's Seasonal Message 2020
Colleagues,
I'm taking this opportunity on behalf of the Institute of Corrosion (ICorr) to wish you Season's Greetings. 
2020 has certainly been a strange year and none of us had the vision (apologies for the pun) to see how our lives would change because of the Covid-19 pandemic. Despite this, ICorr has had another strong year. Highlights include:
I want to thank our dedicated staff, members, partners, and supporters for making this happen – without you, our year could have been very different.
Let's now look forward to 2021, and the new opportunities it will bring to us all.
If you are an ICorr member, how about expanding your knowledge?
You could take one of our training courses, or, perhaps., apply for a higher level of membership such as Member or Fellow.
You may wish to consider an application for Chartered Engineer (CEng) with us.
If you're not yet a member of ICorr, why not join us and be part of our active community of corrosion professionals?
Our branches regularly hold meetings and events where you can both learn and build your professional network – most of these events are free to members, and many over the past few months have been held as online events as we navigated the pandemic.
I hope you all manage to get a well-deserved break over the holiday season, and I wish you every success for 2021.
With my best wishes,
Bill Hedges, President