Welcome to the North East Branch
The fundamentals of the Institute of Corrosion is for the local Engineering Fraternity to gather, discuss the pro's and con's of the latest technology and network.
The branches are therefore located in strategic cities and grouped into six regions. Each Branch is made up with volunteers who work together to engage and provide support to the local engineering communities.
We also work with other Engineering Institutions to provide interesting and diverse topics for discussion at a local level, to include; IMechE, IOM3, Institute of Welding, Institute of Chemical Engineers.
Branch Meetings
NE Branch do not have a fixed location for meetings but will post information on the location in the Institute events calendar, for the next meeting well ahead of the date. Most meetings are held at Neville Hall, Westgate Road, Newcastle upon Tyne NE1 home of the North of England Institute of Mining and Mechanical Engineers (NEIMME), which is right at the heart of Newcastle city centre with easy access by train and car, and within walking distance of a number of high standing hotels. This historic 19th century venue has a range of excellent facilities with lecture theatres, breakout rooms, and a superb library available for networking.
NE Branch Meetings are held on a quarterly basis on the last Thursday of the month; April, July, October, January.
The evening events start at 18.00 with complimentary drinks.
The Technical Presentation starts at 18.30.
There is complementary buffet and drinks are from 19.30 onwards.
The meeting generally closes around 21.00.
Latest News & Newsletters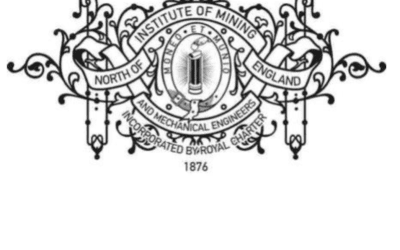 INTEGRITY ENGINEERING FOR A SUSTAINABLE FUTURECall for presentations. The Institute of Corrosion with The North of England Institute of Mining and Mechanical Engineers are pleased to announce they will be hosting a Sustainability Conference in June 2023. The corrosion...
read more
Local Technical Programme
2022 Presentations
North East Branch Committee
Matt Fletcher (Chair)
Bruno Ravel (Vice Chair)
David Mobbs (Secretary)
Josie Watson (Treasurer)
Barry Turner (Events Manager)
Patrick Johnson (Committee Member)
For General and Website Enquiries contact:
INSTITUTE OF CORROSION
Corrosion House, 5 St Peters Gardens,
Marefair, Northampton NN1 1SX, United Kingdom
Designed by Square One Advertising & Design Ltd | Privacy Policy | Opt Out Form
ICorr understands the importance of  impartiality in carrying out its certification activities, manages conflict of interest and ensures the objectivity of its certification activities.