Welcome to the Aberdeen Branch
The fundamentals of the Institute of Corrosion is for the local Engineering Fraternity to gather, discuss the pro's and con's of the latest technology and network. The branches are therefore located in strategic cities and grouped into six regions. Each Branch is made up with volunteers who work together to engage and provide support to the local engineering communities.
We also work with other Engineering Institutions to provide interesting and diverse topics for discussion at a local level. Our current working partners are: AFBE, BINDT, EI, IMechE, IOM3, MCF, NACE, SPE, TWI, and our supporting Universities – Aberdeen and RGU.
Aberdeen Committee Members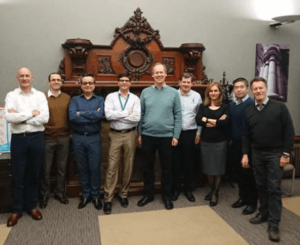 Chair
Dr Muhammad Ejaz
itsejaz@yahoo.com
Vice Chair
Hooman Takhtechian
htakhtechian@oceaneering.com
Secretary for External Affairs
Dr Nigel Owen
nowen0606@gmail.com

Secretary for internal Affairs
Zahra Lotfi

Financial Officer/ Treasurer
Bryn Roberts
ABRengineering@btinternet.com
Event Co-ordinator
Amir Attarchi
amir.attarchi@woodplc.com
New Sponsorship Officier
Dr Olubayo Latinwo
University Liaison & CPD Officer
Stephen Tate
stephen.tate@external.total.com
Website Officer
Dr. Yunnan Gao (Immediate Past President)
yunnan.gao@gmail.com
New Membership and Young ICorr Officer
Mei Ling Cheah

Committee Member

Alistair Seton
alistair.seton5a@gmail.com

New Member
Ms Lian Ling Beh

Aberdeen Branch Email address
Aberdeen Branch Sponsors
Without the continued support from our branch sponsors it would not be possible for us to provide our technical programme to you.
ICorr Aberdeen would appreciate the following Branch Sponsors in the 2020/2021 Session:
ABERDEEN FOUNDRIES
CLOCKSPRING NRI
COSASCO
ICR
INDEPENDENT CORROSION SERVICES LTD
LLOYD'S REGISTER ENERGY
OCEANEERING INTERNATIONAL SERVICES LIMITED
PERMASENSE LTD
ROSEN ENGINEERING LTD
TOTAL E & P UK LTD
TRAC

New Institute of Corrosion Aberdeen Branch SPONSORS – Corrocoat, NCIMB, Oil & Gas Corrosion, Stork.
Institute of Corrosion GOLD SPONSORS – Corrpro Companies Europe Ltd, Helvetica Technical Consulting Sagl, Midis Energy Services Ltd, Miller Fabrications Ltd, Pipeline Technique, Pittsburgh Corning.
Institute of Corrosion SUSTAINING SPONSORS – CAN Offshore, Denholm Industrial Services Ltd, Element Material Technology, ICR, Lake Chemicals & Minerals Ltd, Lux Assure Ltd, Oceaneering, Plant Integrity Management, R&R Corrosion Ltd, Sonomatic Limited.
If You Would Like to Become a Branch Sponsor Please Contact our New Sponsorship Officer: Dr Olubayo Latinwo ICorrABZ@gmail.com
Branch Meetings
Venue: 2020/2021 Events venue is in different venues, please link to each event for detail.
Aberdeen Branch meetings are held the last Tuesday in the month from September to May.
Aberdeen Branch meetings start 18:00
The Technical Presentation starts at 18.30.
There is complementary buffet and drinks are from 18;00 onwards.
The meeting generally closes around 20:00.
Please note that all Events are currently being held Online. Please register to join our Mailing List by contacting: ICorrABZ@gmail.com
Room N242,
Sir Ian Wood Building, Robert Gordon University,
Garthdee Road
Aberdeen
AB10 7GJ.
Latest News & Newsletters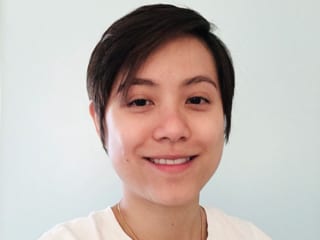 The branch has always been active in organising technical talks, annual conferences, industrial visits as well as collaborations with other institutes in various subjects that overlap with corrosion management. On the technical aspect, attending the monthly events...
read more
Local Technical Programme